My playlist segment has been long overdue. I was planning on putting one for my music section since I've started this blog but to no avail. Today, I've luckily found myself finally doing one. Hurrah!
There are twenty tracks on this playlist. Most of them I have listened to this week and some were -- I've been glued on for almost a month. Noticeably,the songs from the 60s and 70s has outnumbered the contemporary music of this playlist. Call me old fashioned, but I love vintage music. Oftentimes you would find me listening to a lot of folk rock, classical and jazz rather than the regular top 40 hits. Don't get me wrong I do listen to contemporary music. In fact, I always make it a point to download and upload new songs on my iPod. But it is easier for me to get satiated over songs that are in vogue at the moment, so their presence is usually only for a limited time.
To listen to the song press the play button next to the title track. Enjoy!
Colors Turn To Grey
(2012)
Marion Ravn
CD Single - Playroom Music
Upbeat, but definitely not a happy song to begin with. I love listening to its pop tempo Gotye-esque, 60s quality while sifting through its lyrics about "love fading away".
Only If For A Night
(2012)
Ceremonials - Island Records
Florence + the Machine has become one of my favorite bands of today after a chance encounter with their song "No Light, No Light". I can not help but get carried away whenever Florence Welch sings the line "only if for a night". But I must say the MTV Unplugged version is so much better than the one from Ceremonials.
Tinseltown in the Rain
/
They Don't Know
(2011)
Andrea Corr
Lifelines - AC Records
In my opinion, "Lifelines" is one of the best cover albums of all time. She did justice to every single track on the album . And even made her version of "Tinseltown in the Rain" better than the original. The track "They don't know" (originally by Kirsty MacColl) is just lovely. Lush!
Nights in White Satin
(1967)
The Moody Blues
Days of Future Passed - Deram Records
Every time I listen to this it reminds me of Tim Burton's film "Dark Shadows". But seriously, the genuineness and the sadness of this song both melodically and lyrically is quite daunting. I love how a song could transport you back into a time that you've actually never been a part of. I think that's just powerful!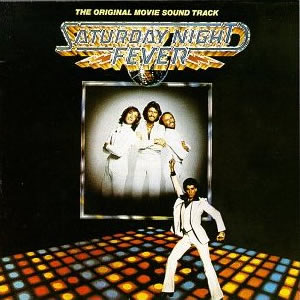 How Deep Is Your Love
(1977)
Bee Gees
Saturday Night Fever - RSO
"Cause we're living in a world of fools, breaking us down. When they all should let us be. We belong to you and me." I think that says it all.
Shiny Love
(2012)
Love Rain OST - Universal Music
This instrumental piece came from the original soundtrack of the just concluded Koreanovela "Love Rain". This track never fails to set me in to a mood of inspiration. I'm in love with "Shiny Love". So blame it on the violin.
My Baby Just Cares For Me
(1958)
Nina Simone
Little Girl Blue - Bethlehem
I first heard this song from the Bertolucci film "Stealing Beauty" and since then I love Nina Simone. This record makes me want to set up a house party and dance all night through, even if I have two left feet.
Bye Bye Blackbird
(1957)
Miles Davis
'Round About Midnight - Columbia Records
Miles is my jazz hero. He is my number one. I'm still weighing between "Round Till Midnight" and "Kind of Blue", but I love this track which I've discovered through the Jazz Impressionist CD from Starbucks.
Poursuite
(1960)
Martial Solal
A bout de souffle OST - Doxy
Jean-Luc Godard's debut film is my favorite for so many reasons: Belmondo, Seberg, Paris and the jazz soundtrack composed by Martial Solal, which perfectly equates to the playful atmosphere of the film and the trickiness of the characters.
Baby I'm-A Want You
(1972)
Bread
Baby I'm-A Want You - Elektra Records
My only favorite from Bread. Not too sappy, not too corny, just right up there with the likes of Carole King, Stevie Wonder, Carly Simon and Joni Mitchell. I love the catchy guitar hooks, the sincerity of David Gates vox, and its undoubted 70s folk-rock feel.
My Cherie Amour
(1969)
Stevie Wonder
My Cherie Amour - Motown
The "lalala's" is definitely stuck on my ears. Stevie Wonder's heartfelt plea for a certain someone pierces straight right through me.
From The Morning
(1972)
Nick Drake
Pink Moon - Island Records
I've began with the introductory record "Way to Blue" now I'm definitely on my way with "Pink Moon". It is amazing how Nick Drake transformed a sad feeling into an optimistic song. I think he kicked Jeff Buckley as my number one favorite male singer. His music is definitely my cup of tea.
"Now we rise...and we are everywhere".
Bennie and The Jets
(1973)
Elton John
Goodbye Yellow Brick Road - MCA Records
Elton John at his very best. His musical adventure during the 70s are the most memorable. I guarantee that you can't help yourself but sing along when this song is being played.
California Dreamin'
(1965)
The Mamas and the Papas
If You Can Believe Your Eyes and Ears - Dunhill Records
You'll get instant LSS (Last Song Syndrome) with this.
Call Me Maybe
(2012)
Carly Rae Jepsen
Curiosity EP - Interscope
The world is singing along with this song.
Breath of Life
(2012)
Florence + the Machine
Snow White and the Huntsman - Island Records

Besides Charlize Theron beyond-cruel take on the wicked queen this is the only reason why I watched the movie.
It's Too Late
/
Beautiful
(1971)
Carole King
Tapestry - Ode Records
I bought this album a few days ago in a discounted price from Astro Vision. Although I have a digital copy of the songs from 'Tapestry' owning the physical copy is a different experience in a music aficionado way. Carole King (along with Joni Mitchell and Carly Simon) changed the music scene for the better, especially for the women. They sing, they write their own songs and they play their own instruments. To me "It's Too Late" and "Beautiful" are the standout songs of this album.
Could Have Been Watching You
(2007)
Mandy Moore
Wild Hope - EMI
A bonus track from the WalMart edition copy of Mandy Moore's album "Wild Hope" -- her first foray into the folk-rock genre as a singer-songwriter. "Could Have Been Watching You" was written together with Lori McKenna. Though it may sound like a happy song with its jolly wurlitzer hooks, the upbeat tempo actually clouds its sad lyrics. But overall, I like it when a song possesses a certain duality to it.